Fuel Delivery & Office software

made simple.
We make it simple and affordable to take your customers and business to the next level of service and support.
*New accounts are currently by invitation only. Supercharge your customer experience.
Are you ready for your business to be the gold standard your competitors strive to achieve?
Find Customers Fast
Are you tired of scrambling to look up customer accounts while they wait patiently in silence on the phone? We offer the fastest customer search from anywhere in our app, no more scrambling!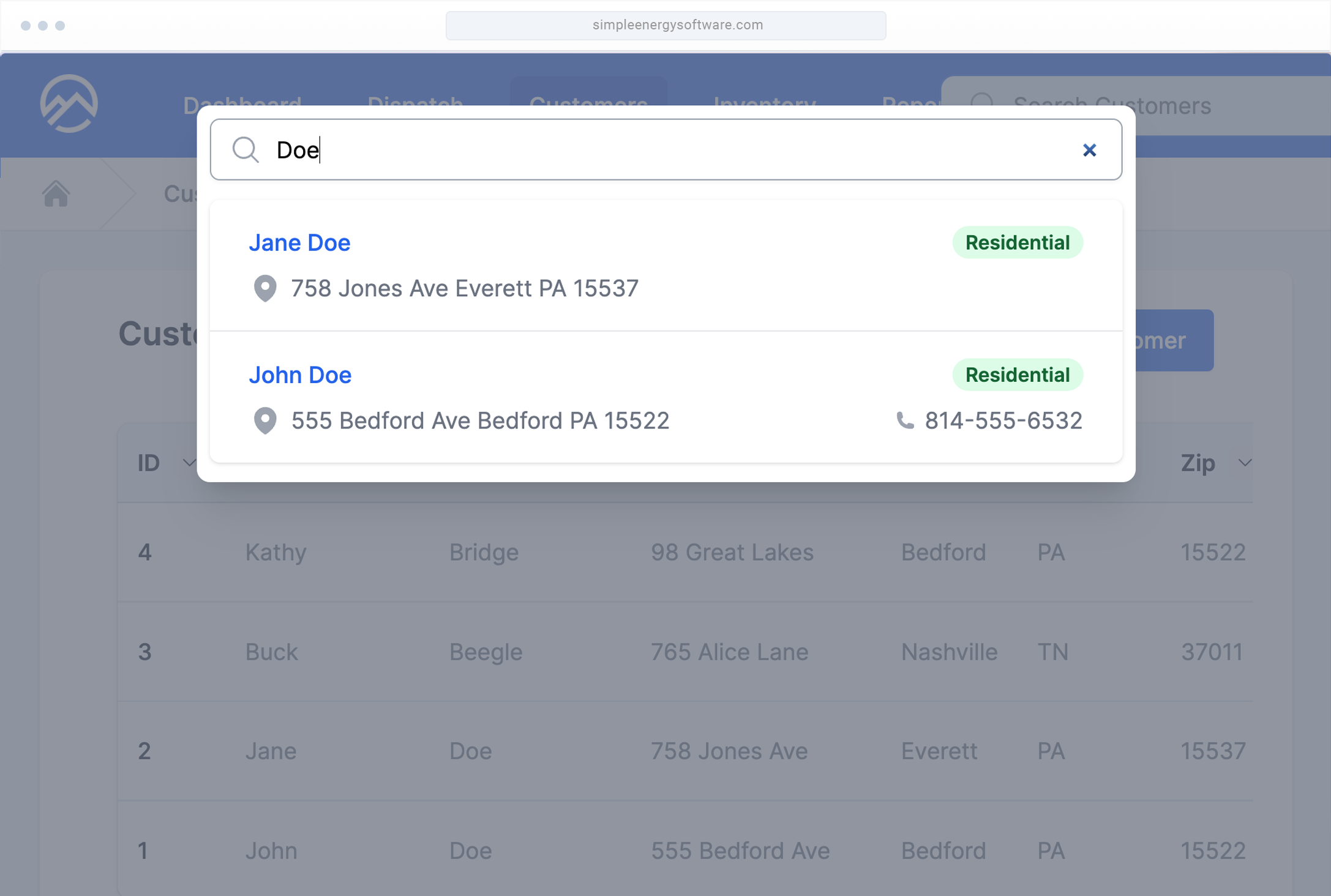 Cliff Notes for Customers
After loading a customer profile page, it takes seconds to be empowered and knowledgeable. Upcoming/past deliveries, recent payments, accounts balances, and much more readily at your fingertips.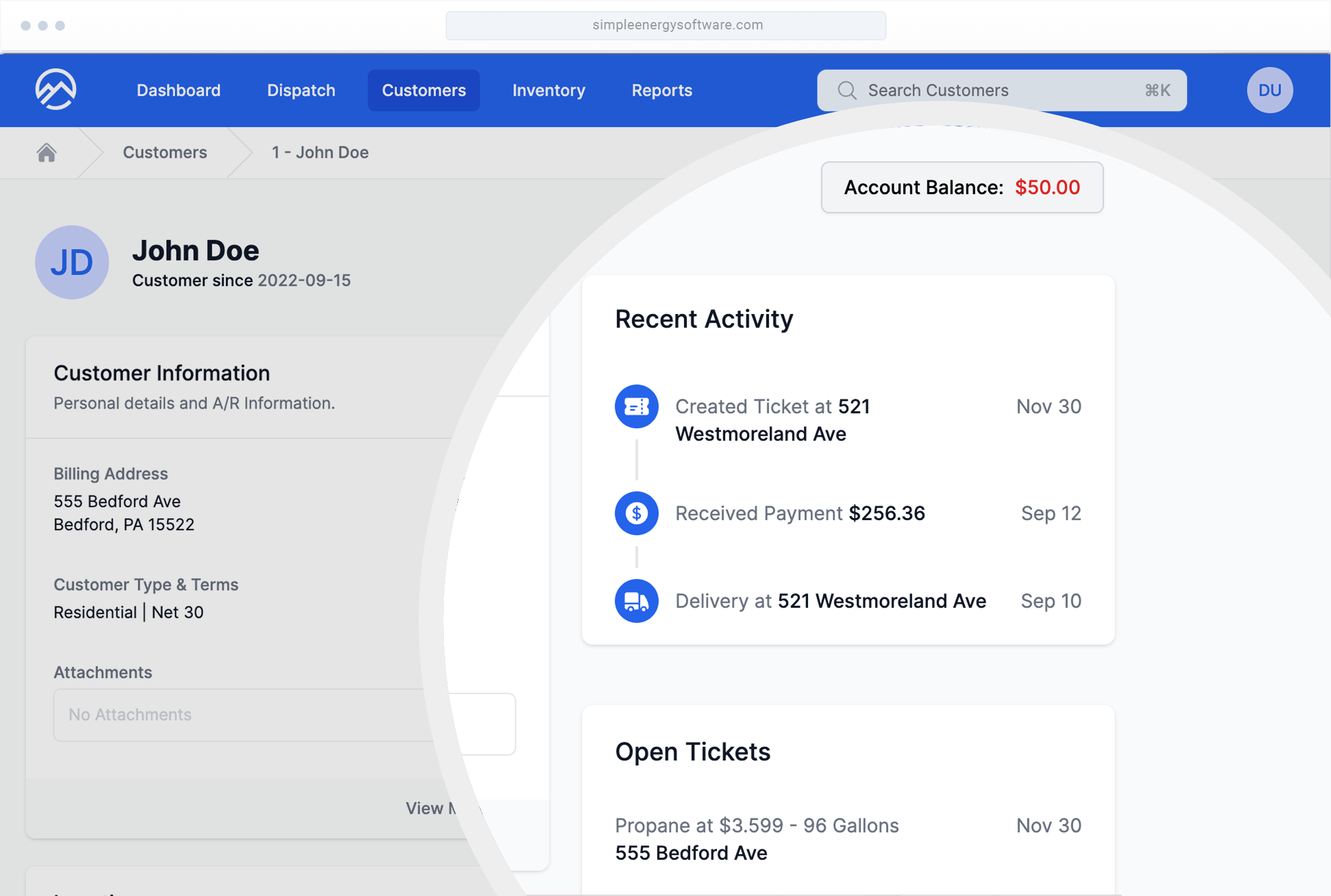 Quote. Schedule. Impress.
Every location, fuel product, today's price, and tank level. Did we mention you are one click away from scheduling the delivery? Can it get any easier than this?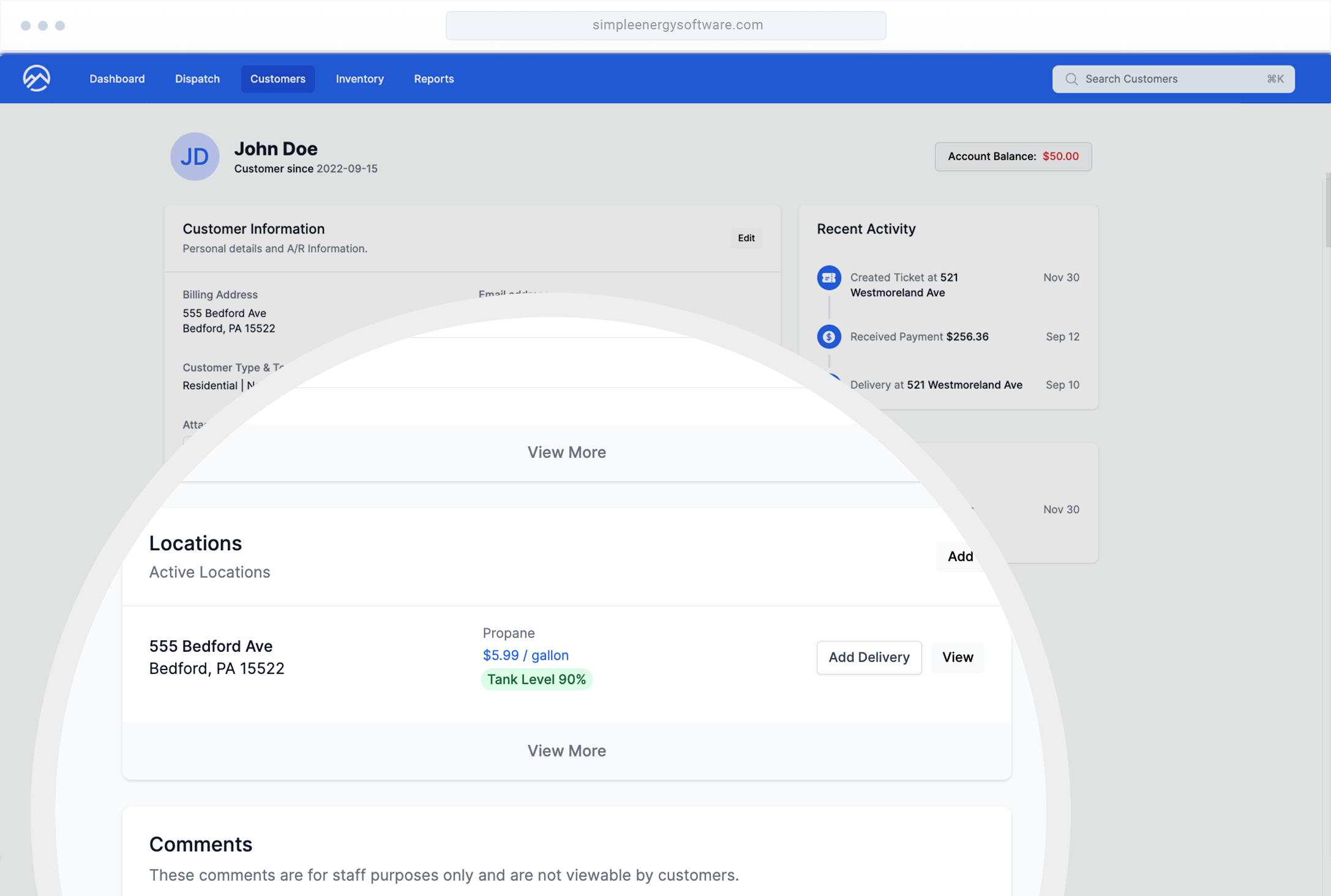 Don't take our word for it.
Let's let someone else do the talking...
This software changed the way we do business. I had my doubts that it would really work, but we are now more efficient and able to run with fewer staff members during next-to-impossible hiring conditions.

Mike Romeo

Branch Manager @ SAC Energy

I love how easy things are to access. Very user-friendly, and our staff can immediately pick it up and run with it. This software could have saved me a lot of time and headaches in the past. Very impressed with the support.

Jeremiah Steinbrunner

Former Manager @ Suburban Propane

Simple is a great group of guys who have your best interest in mind. Do not hesitate to reach out to these guys if you want a solid product with a great team behind it. It even financially makes sense for smaller companies!

Butch Reabold

Sales Territory Manager @ Westmor
Simple & All-inclusive

Pricing
You can enjoy all our features and benefits without worrying about additional charges.
Pricing is limited and based on annual payments.
$349/m
Per Vehicle
Service vehicles, delivery trucks, and more.
Unlimited
User Accounts
Office Staff, Delivery Drivers, and more.
Done.
We said it was Simple
and all-inclusive...
100% Money-Back Guarantee.
Zero Down
Online ordering & bill pay for customers

Instant Customer Search w/ data that enables your staff to be customer experts within seconds

Customer Pricing that can be Simple or Advanced w/Real-time Quotes

Map-based Dispatching w/ Route Optimization

Delivery & Service Tickets w/ Preconfigured Billing so Drivers Stay Focused

User-Friendly Delivery App Designed to Work With or Without Cellular Service

Inventory Management Focused on Fuel Products & Taxes

All-in-One Accounting Software with Integrated General Ledger and AR/AP Systems

Reporting, Backups & More...
Apply for Access
Founded & Created by
A Former Fuel Marketer
I had the privilege of growing up in the fuel industry at a small fuel distributor that my grandfather started. Like many of you, my grandfather started from nothing and put his blood, sweat, and tears into building a better future for his family.
My father picked up where he left off and sowed everything he had into growing the business to the next level to support future generations. Did I mention that neither my grandfather nor father believed in a free lunch? So the journey began to continue the tradition as I started my first position as a fuel clerk pumping diesel. I soon worked through every aspect of the business. Little did I know that many long nights of delivering fuel awaited me in my future. It was on these nights that I began to dream of what I wished our software could do to make the lives of those around me easier.
After over five years of searching and testing software full of promises, I decided it was time to build it from the inside out. Most software companies lose touch, and the product that lands on your desk is what suits their best needs, not yours. I wanted something that would make our team amazing at meeting customer needs. I wanted something that could help me run the business and help it succeed.
It's time for a change, and I have the privilege to be a part of it. It's time that our software empowers our teams instead of fighting against them.
Our software was built to be agile enough for one truck operations and scalable to however many trucks and staff members you can dream of. Learn more today
Thank you for considering being part of our family and future
Apply for Access
Would you consider
Paying two dollars now to save ten tomorrow?
During my time managing a small fuel distributor, we ran on very outdated software. The software was dirt cheap, but also just as old as dirt. This software was full of issues and required more time and effort to keep everything running.
What we didn't realize at the time was that the subpar software was actually costing us more money in payroll costs. After migrating over to an early version of Simple and factoring in the payroll savings, we had more money in our pockets than before the investment and far fewer headaches.
100% Money-Back

Guarantee
Our team is dedicated to providing you with the best software, service, and support, so we offer a one-year 100% money-back guarantee. We understand that choosing a software package for your business can be overwhelming, so let's start our relationship by removing that burden.
We will reimburse you and export your data into a format anyone can access, helping you migrate to another product. Your data is yours to export at anytime.
Apply for Access